I know.
When you look at the cost of business banking, you may be wondering what you're paying for. $18 monthly for banking with you? When I'm already putting my money with you?
What are you paying for? Why should you even pay for it?
This gives you the reasons why, and also what better options you can consider.
My story
In the depths of COVID-19, on 6 June 2020, I set up a Private Limited company.
Wanting to get as much help from the government as possible, I realised I needed to tap on the grants from Enterprise Singapore. At that time, they were providing subsidised computers and digital software like Zoom. It seemed stupid not to take them.
Then I realised I needed some way to get money from them.
Getting a startup business bank account is vital if you want to get money from the Singapore government, more easily.
You're paying to get money more easily
As a business, you, the individual director, are no longer the entity that the bank deals with. The bank deals with the startup you set up.
Startups fail fast, and often. That's why opening a bank account for you, is a big risk. If you borrow money from the bank, and simply declare bankruptcy, the bank has little way to get money from you.
You can skip away happily, whilst the bank's CEO has to sit sullen faced, in front of shareholders, trying to explain why they had so much liabilities on their books (or non-performing loans, as bank parlance would put it).
Today, I use two different business accounts to get my startup moving.
Here's what I use, and why. I also compare other options that I considered.
Before that, let me share some principles that will help you make a better decision.
The best has the lowest FX rates
If you're based in Singapore, unfortunately, most software tools you use to run your startup, like email marketing tools, WordPress plugins, or payment gateways like Sendowl, would charge in USD. This means that you would ideally want a bank account that has a low processing fee when you pay in your native currency, which is then converted to USD.
Fall in love with the user experience
Some of the best digital banks have a tremendous user experience. Everything runs smoothly. You open the app, and feel like you're at home. You want to bank there.
You don't want to be wasting your time trying to find where the button is to transfer money.
Rather than feeling like you're desperate to get off the app, you find the ease of banking just a joy.
Stop the bells and whistles
Let's admit.
Fancy banks can offer you Xero and payroll integration, but when you're a startup, do you really need those?
Nope.
Okay, maybe it's just me who doesn't need them. As much as you can have a place for your dreams, you shouldn't waste your time trying to find the 'best' startup business account.
Business banking is like pooping.
Oops. Sorry.
You just need to do it, wipe your butt, and move on.
Why would you want to spend more time playing with the app, over doing the things that would earn you more money?
Wise Business
Ah, Wise.
You can just fall in love with it. This bank, built by 2 Estonians, is too cute to miss. Log in, and there's a little animated dog that runs around.
But the transfer fees are equally cheap. As I mentioned, you will probably be paying a big part of your software fees in USD, and having the cheapest option out there is a big, big saving.
DBS
The DBS Starter Bundle allows you to start an account at a low monthly account fee of $10. It's an incredible price, considering what the other banks charge.
But because I was signed up on the DBS Business Digital Account this meant that I had to pay $0.50 for every PayNow transaction.
Start on the DBS Starter Bundle.
Beyond being the biggest bank in Singapore, it's also arguably the most digitally advanced. Whilst the user experience still has much to improve compared to Wise, its miles ahead compared to other banks like UOB and OCBC.
User experience
It can be quite confusing to figure out what buttons to press initially. Basically approvals allow you to approve your own transactions, with this button primarily for companies with other employees. It's a safeguard to prevent employees from transferring money into their own accounts.
The DBS IDEAL app is still clunky, and I personally recommend that you use the desktop if you want to make banking easier.
Registration can take some time
I had to wait 3 weeks before I could open an account. Beyond just registering an account online, you will still have to go physically to the bank (or call them) to make an appointment to open an account.
I was stupid. I walked down to the Kovan branch, and then realised I had to make another appointment with a staff who would open my account.
My advice is that you go down to one of the SME centres with all the documents you need:
Identity card
ACRA registration
There they will ask you questions like how much you expect to generate each year (don't worry if you don't hit the amount, they won't close you down).
Service
They do offer great masterclass on Zoom that you can regularly attend to learn from. You can also take advantage of their Start Digital programme, which offers you solutions such as Xero, Google Workspace at a subsidised rate.
UOB
I grew up with a personal passbook with UOB. Every Chinese New Year, I would love walking to the ATM, depositing the cash, and then seeing the passbook populate itself with more money!
These little digits became the thing I looked forward to the most every month.
Beyond that, the little branch at Hougang Avenue 1, gave a homely feel to the bank, with many of the staff there being people I had seen for a long time.
But UOB is probably not the most tech-friendly bank. Despite the many apps they have introduced, it's more of a sheen across an old, bank, rather than a digital-first bank.
Cash is the lifeblood of any business, and at UOB, despite the initial fee waivers they will give in the first year, they take all of that off in the second, and demand that you have a minimum balance of $5000.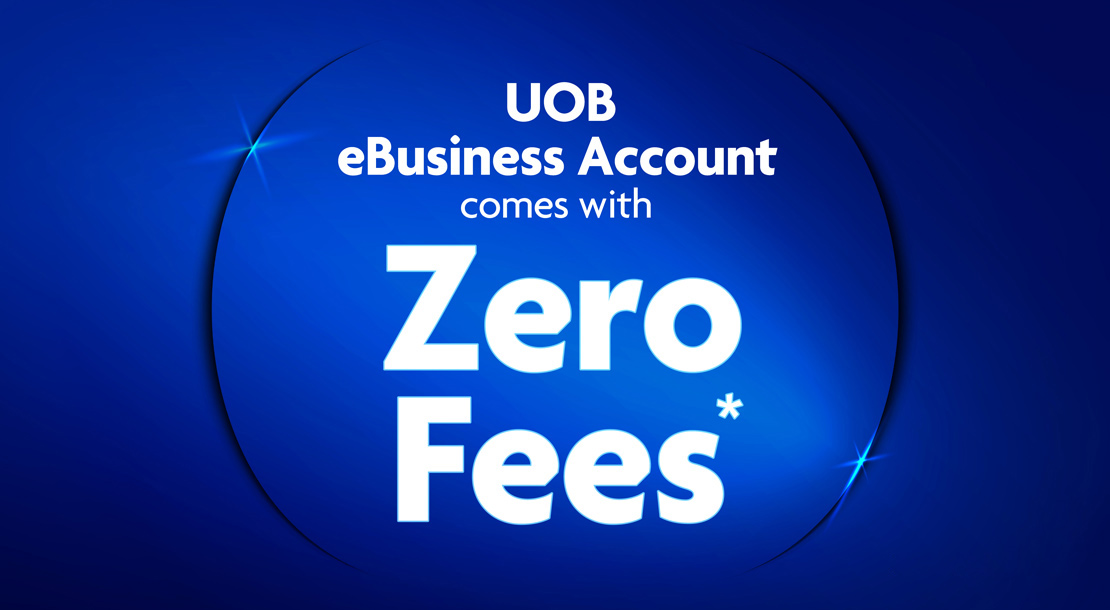 They are a very conservative bank, with probably one of the stronger balance sheets amongst banks. But that means that for start-ups who are looking to scale quicker and survive on low cash balances, this can be very difficult.
OCBC
There are four different types of accounts you can open.
The business account for startups is probably the one you would go for.
But there's still a fall below fee.
So where do you go from here?
Don't think too much. Just start a business with the simplest account that allows you to:
Send money
Receive money from customers and potentially the government
And you can get started.
Don't waste your time on researching more.
Now's your time to conquer the world.