Wink wink.
I'm not going to tell your girlfriend you're reading this.
But I appreciate the thought you're giving to finding the right place to date your girlfriend.
Finding a place in Singapore, to go with your loved one, can be difficult, especially when Singapore is a hustling, bustling city.
I know. Moving back to Singapore after spending three years in Nottingham (or Shottingham, because of the shootings that happened there previously), it was a difficulty to adjust to the busyness of the place.
It's a city that never sleeps.
Go out at 1143pm, and you would still be able to get a warm cup of Milo at that coffeeshop. Or you would hear the clinks of beer mugs set on the hawker table, as the beer lady refills the mugs around.
If you want to take your girlfriend on a wild night out, you can definitely find somewhere.
But you're probably here because you want some place special, where not many people know.
Keep this article to yourself.
We're going on a secret reveal of the best places in Singapore. Depending on what you like, we've specially curated the best of Singapore, for you.
There are three different types of places we will be sharing:
Culture
Food
Nature
For culture lovers
The Projector, for your movie night
Walk into The Projector, and the first feeling you might get is the indie, wild, crazy feeling you get when you walk into some place wacky.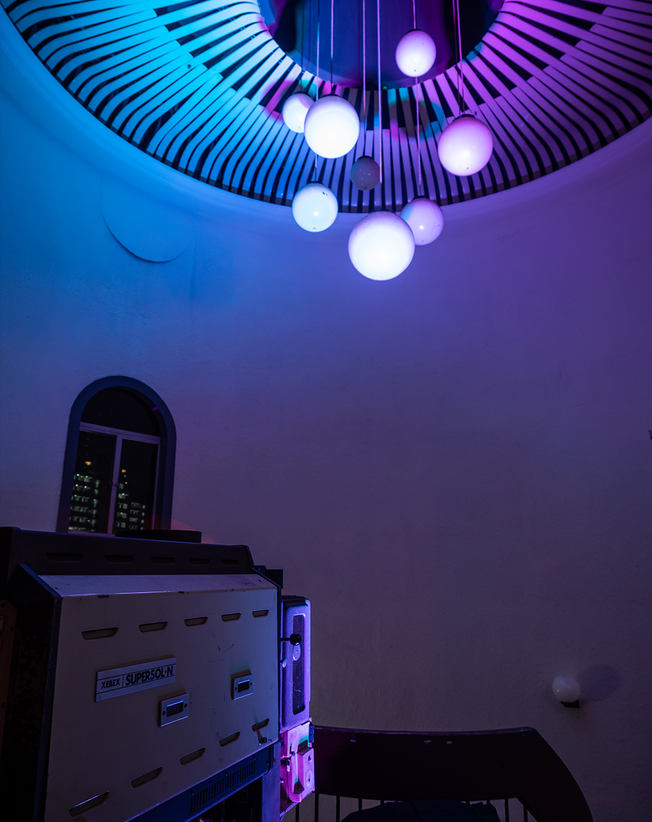 With movie posters tacked on the walls, and even in the toilets, you will constantly be entertained.
The movies you see here are quite unlike the normal blockbuster ones that you would see elsewhere, and this means that your mind will be less stuffed with CGI and fancy booms, but more heartrending, emotional cinema.
There's a degree of playfulness surrounding the cinema as well.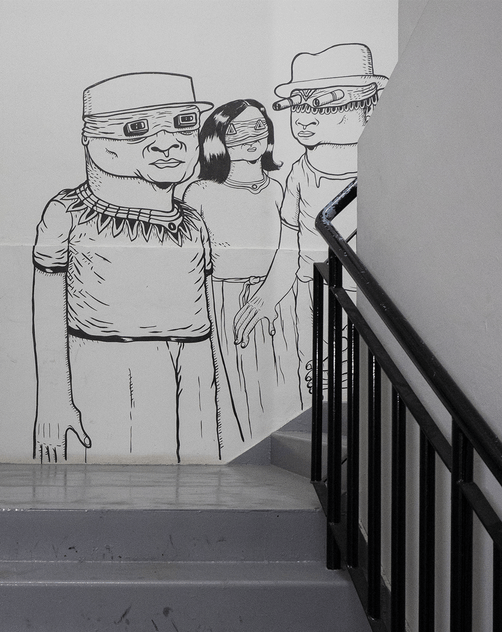 Walk into the movie, and you would immediately be greeted with a funny, tongue-in-cheek trailer about why you shouldn't use your phone in the cinema.
You would probably use your phone to Insta that trailer too.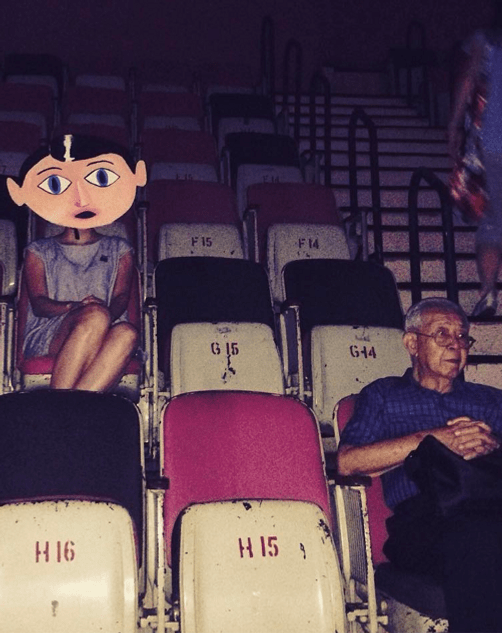 Crane, for some wacky events
If you don't know Crane, you have to get into Crane right now. Founded by Federico and Jia En, this was initially built to as a little shop. But it later morphed into a coworking space.
Today, Crane is more like a community centre, filled with 'happenings' that range from the conventional (like yoga classes), to the wacky (divorce club).
You can simply book a happening by going to their website. Tickets often start at $10.
As someone who's gone for 4 different events, and co-work there, I've enjoyed the unique homely atmosphere Crane brings. In Holland, they would call it 'Gezellig', which loosely translates into a mix of conviviality and cosiness.
During my first event 'Financial freefalling as a freelancer' in March 2022, I remember sitting in a group of 5, with other freelancers, talking about what it was like to be poor, and not have any money.
Having that level of connection with others, stretched out on the sofa, was something I had not experienced for a long time.
It's unlike many other places, where you go for an event, and go home. The people who go for these events, are genuinely there to connect, speak, and relate to each other.
Each event is specially curated with a team, comprising of people like Shaiful, who, amongst many other things, has worked as a puppeteer.
It probably explains why you get such wacky events.
For foodies
Singaporeans harken to food.
Food connects us. Binds us. Brings us together.
And without food, we often find ourselves lost. We turn to that comforting bowl of instant noodles for some love instead.
We love a good meal to bond with our girlfriend. The times when you can just sit across with your girlfriend, and then share about life.
These places are few and far between though. Go to most places today, and they are busy, and the waitress would probably be staring at you, hoping that you go… ASAP.
They will place the bill in front of you, or ask if they can clear your food, subtly hinting,
It's time to go.

You aren't paying enough to sit here that long.
Tiong Hoe Coffeeshop, for that cozy coffeeshop in Queenstown
Nestled in the heart of Queenstown, Tiong Hoe Coffeeshop brings a good blend of old and new.
I'm not a coffee connoisseur. What this means is that I probably couldn't tell the difference between your specialty coffee and the coffee I get from the hawker centre uncle.
But sitting in this coffee shop, within the quiet, contemplative area of the coffee shop, it led me to see how this could be a perfect place to bring a girlfriend.
With prices starting from a $4 espresso, it's not the cheapest. But you will make it up with the atmosphere. 
You might like it.
Ivnis, for the classic Peranakan food
Growing up, I loved the bak ku (pork rib) soup lovingly stewed by my grandmother.
Or the juicy, tender, soy sauce stewed pork. Oh so sinful, but oh so delicious.
When you bite into the pork belly, you would probably fill the oil dripping into your arteries, but …
Just this once, your tastebuds plead.
Ivnis is classic Perankan.
Atmosphere wise, there is much to be desired. I mean – just imagine plasticky tables, transparent cups… and you get what I mean.
And yes, when I last went on a Saturday night, the waitress did point out that there was a long queue outside and asked many times if she could clear our plates.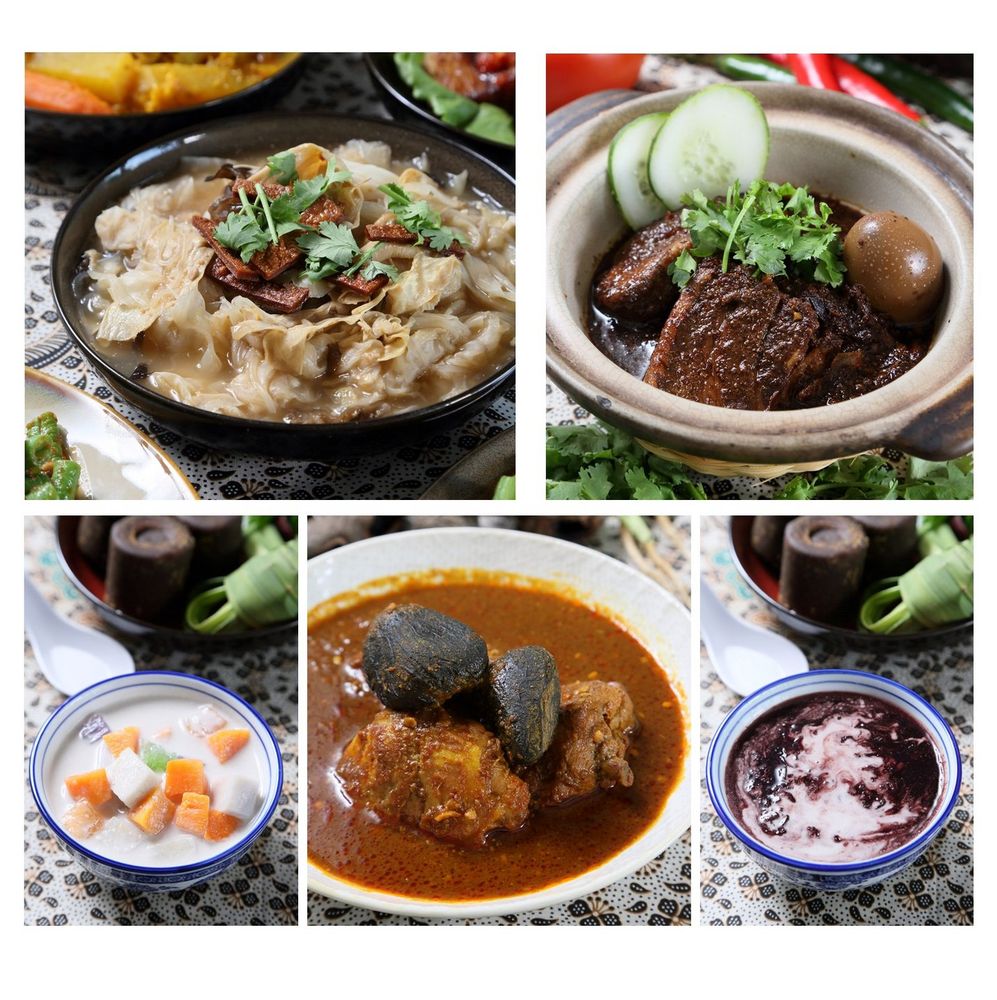 For nature lovers
Why do we go to nature?
We go to recharge. To find ourselves. To be quiet. Still. Relaxed.
In Singapore, it is hard to find these places, especially in an urban, concrete jungle. But there are some places, off the beaten path, that you may not have found before.
Woodlands Park
Walk further into Woodlands Park, and you would be able to see Malaysia across you.
Woodlands Park is bigger than most other parks.
Woodlands Park can give you a sense of just how small Singapore is compared to another nation. With the Causeway stretched in front of you, it's also a good place for scenery.
Old Bukit Timah Railway Tracks
You might find yourself in a different world walking between the railway tracks.
The last time I was there, because of the rain, I had to walk (up) along the banks, climbing over roots, getting stuck in the mud, and trying desperately not to get my shoes dirtied.
It is an adventure, if your girlfriend is up for it.
Where do you go from here?
Try these places for a start.
You would find yourself pleasantly surprised. More importantly, when you're there with your girlfriend, and potentially wife, be there.
It's not just the place that makes the pleasure. It's the person that makes it too.